NJ HYPNOSIS COACHING PROGRAM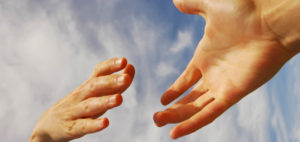 Hypnosis Coaching*
Tired of endless therapy? Disappointed with traditional personal coaching? Then you might be ready for Hypnotic Life Coaching from Advanced Care Hypnosis. This exciting breakthrough could be the next generation of personal development and is growing in popularity in the US and UK. It combines conscious insight with subconscious focus and can help you to make positive changes that can improve your day to day interactions. We will provide you with a practical plan to apply to just about any area of your life.
CONTACT US FOR MORE INFORMATION

Once we receive your information we will contact you about the Hypnosis program you are seeking. NJ Hypnotist Dan Rose can also arrange a 15 min "no cost" consultation either by phone or in person.
This is normally a 1 time, 1 hr and 45 min session*, with follow-ups available at your request.
If you have any questions contact us at 973-402-6882.
We accept Visa/MC Amex and Personal Check or Cash
*No guarantee of specific results and individual results may vary.
How Hypnosis Might Just Change Your Life
"Natural Forces Within Us are True Healers of Disease" – 370 B.C. – Hippocrates
Hypnosis is a pleasant state of mind that is brought about by 'imagining' a series of progressively more relaxing images and situations. It has been described as 'guided daydreaming' and is a very relaxed and pleasant state. It is rather similar to being completely absorbed in your favorite book or movie, or perhaps you have that experience when you have been driving your car and arrived at your destination without quite knowing how you got there!
Although you may not have realized it, there have been many times in your life when you have already felt what it is like to 'be in hypnosis' however you haven't labeled it. Hypnosis is a natural phenomenon which daydreaming and becoming absorbed in something you are doing are just a couple of ways you have 'felt' hypnosis before.
When we enter into the absorbed state of hypnosis, we can use our thoughts, talents and experiences in ways not usually available to us. With the help of a trained professional, we can develop innate, individual abilities that enable making desired changes in our thoughts, feelings and behaviors possible.
*No guarantee of specific results and individual results may vary.
"Two years ago today I decided to quit smoking! I went from smoking a pack n half a day to zero. I went to see a hypnotherapist with no expectations. Let's just say I call him my miracle Daniel Scott Rose as soon as I left my session the smell in my car was unbearable, my clothes, my hair, I wanted to rip it all off. I never touched a cigarette ever again. So, on that note, Happy Anniversary to ME!"
""I will admit I was skeptical when we started our session. I have though always based skill on experience. When I heard you had been doing this for 37 years I knew I had to at least have a chance. I was not disappointed.

My wife told me this afternoon that I seemed like a new man. All I can say is wow. Thanks Daniel for the gift God gave you. I hope that others can benefit as I did. The only thing I would tell someone who is skeptical is have an open mind. You will be surprised how the mind can mend."
With over 30 years of experience NJ Hypnotist Daniel Rose genuinely cares about each and every client.
Here's Why…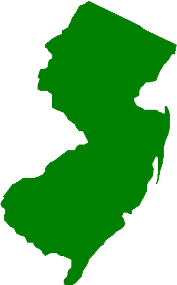 Why do clients come from near and far to see Daniel Rose?
Daniel Rose has honed the craft of helping people to tap into the power of the subconscious mind through hypnosis which can help them to grow and achieve the very best of what life has to offer.
Daniel, a special needs father himself is empathetic and sincere in his approach to helping others achieve the change they seek to make. He coordinates the best possible treatment plan for individual clients' coming to our practice and those from our fellow doctor referred patients.
Daniel has a genuine care for his client's that humble him by their trust and transformations. People often say that, "he has an excellent bedside manner." This coupled with his excellent communication skills put a client' at ease, making it easier for them to openly communicate past and present challenges as well as future goals – laying the groundwork for a powerful hypnosis session resulting in positive change.
Daniel conducts individual hypnosis sessions, delivers group sessions and is a renowned public speaker utilizing profound hypnotic demonstrations to solidify ones conviction to make positive life changes. His unique ability to help people reach their deepest level of hypnotic trance directly correlates to medical studies that suggest "greater states of hypnotic trance produce more effective results." Having mastered the skill of instant hypnosis, the majority of the client's Daniel sees are able to achieve the greatest results in the shortest period of time.
Alternative therapies are increasingly mingling with mainstream medicine and physicians and their staff are giving patients the option to complement their care with procedures that include hypnotherapy.
If you are not fully ready, Daniel will make himself available for a free in person or phone consultation so that you can get a feel for his personality and approach prior to scheduling a session.

Transform Your Life Today with Hypnosis*
Call Today 973-402-6882
*No guarantee of specific results and individual results may vary.
Daniel is best known for his unique ability to help people reach their deepest level of trance.
Watch NJ Hypnotist Dan Rose in Action…
His work at charitable events as a stage hypnotist (showing profound demonstrations of instant hypnosis) has served to hone his skills. He is able to apply those skills to help client's exact change in the shortest time possible.
CALL TO BOOK AN APPOINTMENT TODAY!
Typically in 1 session of 1 hour and 45 minutes Daniel can help you make positive change.*
HYPNOSIS BY DANIEL ROSE, CHT
TOP PROGRAMS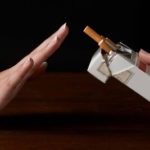 Hypnosis for Smoking*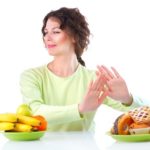 Weight Control*
Reduce Anxiety*
FEARS AND PHOBIAS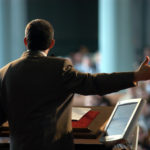 Public Speaking*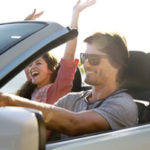 Fear of Driving*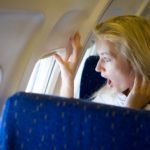 Fear of Flying*
OTHER HYPNOSIS PROGRAMS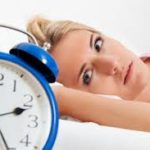 Sleep Bteer*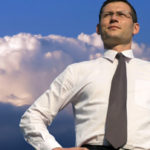 Confidence*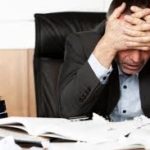 Work or School Stress*
The following policy dictates the manner in which Advanced Care Hypnosis.com collects and uses information gathered from each visitor of this website. (each, a "User").
Privacy
Users' privacy is extremely important to Advanced Care Hypnosis and we are committed to safeguarding the information your may provide. Advanced Care Hypnosis will not disclose personal information about customers or users without express permission unless the release of said information is required by government subpoena.
Information Collection Practices
Advanced Care Hypnosis.com may collect personally identifiable information from Users in a variety of ways, including through online forms and other instances where Users are invited to volunteer such information. Advanced Care Hypnosis.com may also collect information about how Users interact with the web site . This information is obtained through analysis of server logs and through the use of "cookies" placed on user machines. A cookie is a piece of software that a Web server can store on a PC to identify the user should they visit the website again. While not all of the information that collected from users is personally identifiable, it may be associated with personally identifiable information that users provide us through this website.
Information Usage
Advanced Care Hypnosis.com may use personally identifiable information collected through her website to contact Users regarding products and services offered by Advanced Care Hypnosis and trusted affiliates. Advanced Care Hypnosis may also use information collected through the website for research regarding the effectiveness of the website and the marketing, advertising and sales efforts of her website, and its trusted affiliates.
Information Disclosure
Advanced Care Hypnosis will not disclose information about customers or users without express permission unless the release of said information is required by an Advanced Care Hypnosis trusted affiliate to facilitate action requested by the client, or is required by government subpoena. However, we may transfer information collected from Users in connection with a sale of Advanced Care Hypnosis.Questions?Please contact Advanced Care Hypnosis CEO & Founder and 30 year experienced hypnotist Daniel Rose with any questions regarding Advanced Care Hypnosis's privacy policy. Phone: 973-402-6882, Email: nj1hypnotist@aol.com.
LET'S WORK TOGETHER
If you are looking to make a positive change in your life and seeking Hypnosis to help you then contact Daniel Rose, CHT today.
Daniel takes pride in having a proven track record and can help clients that have particularly difficult challenges: stress, anxiety, depression, fears, habits, sleep disorders, heightened pain, etc.*
Daniel also offers a FREE 15 minute Consultation to answer any questions or concerns you may have.
Call 973-402-6882.